What is the Lever 4 Academic Review?
The Lever 4 Academic Review is integral to the ESF Diagnostic process. The Academic Review helps schools determine if their students have access to rigorous assignments and high-quality instructional materials. The curricular materials used in classrooms play a pivotal role in shaping the educational journey of Texas students. The Lever 4 Academic Review provides a clear path to optimizing curriculum material quality and ensuring students receive the highest standard of education.
What are High-Quality Instructional Materials?
Ensure full coverage of the Texas Essential Knowledge and Skills (TEKS)
Are aligned to evidence-based best practices in the relevant content area
Support all learners, including students with disabilities, English Learners, and students identified as gifted and talented
Enables frequent progress monitoring through embedded and aligned assessments
Includes implementation supports for teachers including teacher and student-facing lesson level materials
Lever 4 Academic Review: Purpose and Goals
The Lever 4 Academic Review is a meticulous analysis of grade-level student assignments thoughtfully conducted by teams of expert Academic Reviewers across the state.

Enhanced Learning Outcomes
By leveraging the Lever 4 Academic Review, schools can ensure that students receive assignments that not only meet grade-level expectations but also foster academic excellence. This, in turn, leads to improved learning outcomes and better prepares students for their future endeavors.

Expert Insight
Benefit from the expertise of our highly trained Academic Reviewers, who bring a wealth of knowledge and experience. They possess the skills needed to evaluate assignments effectively.

Data-Driven Precision
Our approach is rooted in data, providing you with precise insights into your curriculum's strengths and areas that require enhancement. These insights drive informed decision-making and empower you to continually improve your educational offerings.
Lever 4 Academic Review Process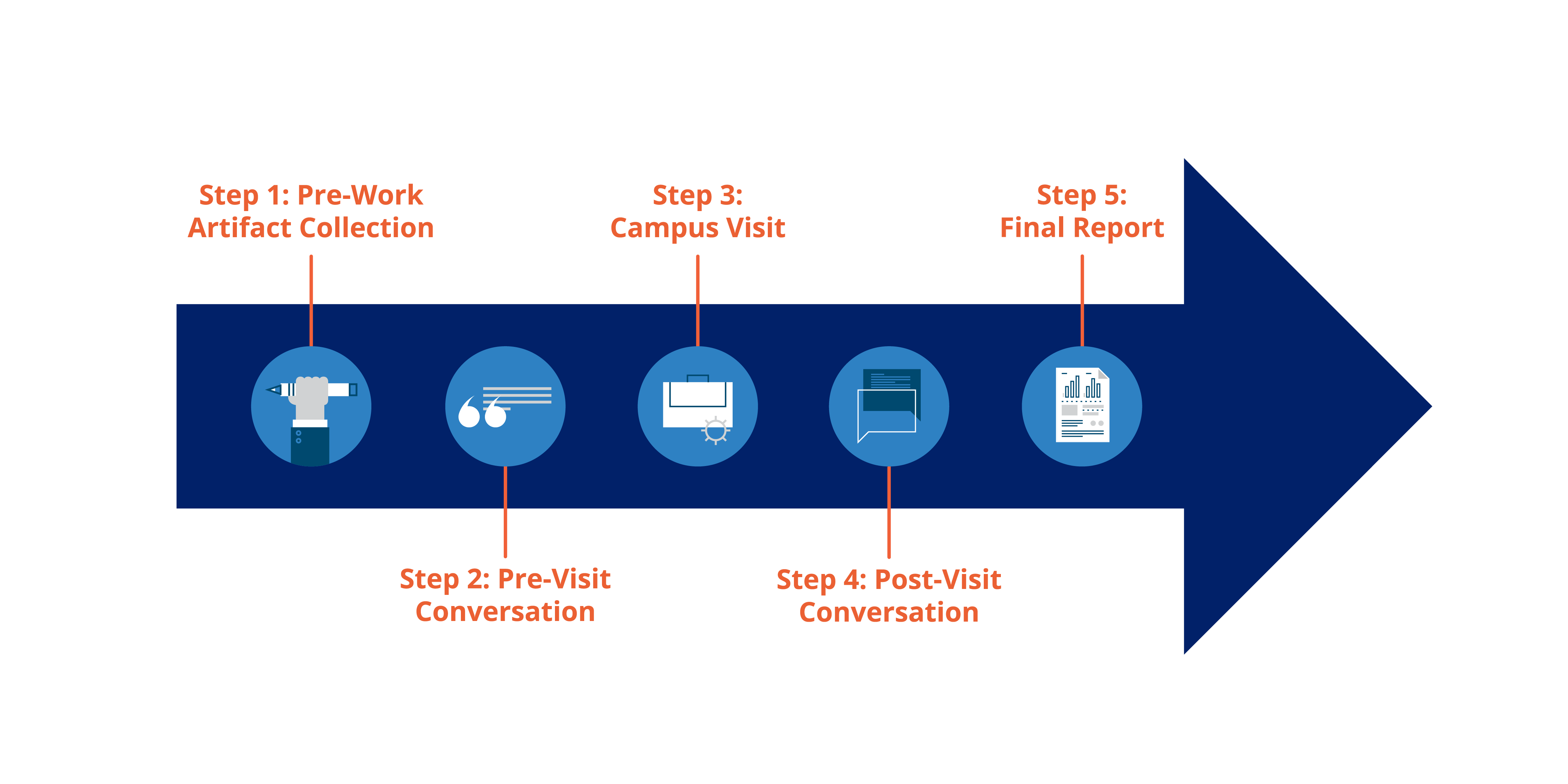 Breaking Down Step 1
Campus Submission – 6 weeks before campus visit
Academic Report Review during Pre-Visit Conversation 1 week before campus visit
ESF Final Report including Lever 4 information – 3 weeks after campus visit
Preparing for the Lever 4 Academic Review
The Academic Review Submission Guide video provides campuses with an overview of the assignment and implementation supports that campuses will submit. If you have any questions, please contact the Center for Academic Review: ESC 7.
Tools and Resources
These tools are for campuses engaging in the Lever 4 Academic Review as part of the ESF Diagnostic Process.