What is the ESF Diagnostic Process?
To ensure campuses and districts are appropriately prioritizing Essential Actions for continuous improvement efforts, the ESF Diagnostic Process serves as an effective tool to clearly identify strengths and areas of growth through the lens of an unbiased ESF Facilitator. Through this process a campus can guarantee they are putting effort into the highest leverage action steps and narrow their focus to improve student outcomes.
The ESF Diagnostic process is a collaborative effort between the campus and district leadership team facilitated by a trained ESF Facilitator. District leadership support throughout this process is critical as district commitments are the enabling factor for campus success. The diagnostic process will require campus and district leadership to walk side-by-side through reflection and evidence collection activities that support the overall analysis of campus practices and determine district commitments. 
The results of an ESF Diagnostic provide a detailed final report that clearly outlines synthesized evidence collected from artifacts, observations, and focus groups, aligned specifically to the Effective Schools Framework. The trained ESF Facilitator will facilitate discussion between the campus and district leadership, using the evidence to collaboratively determine the prioritized focus areas for improvement. The final report will be left as a tool for the district and campus to use to refine their goals and action steps to locally improve student outcomes. 
Identification and Training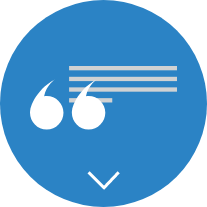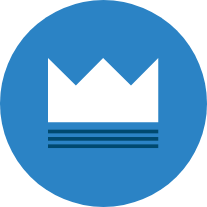 Features of an ESF Diagnostic
Our ESF facilitators will work collaboratively with campus and district leaders to examine campus practices through the lens of eight Essential Actions that are necessary for high-quality instructional leader practices. 
The diagnostic activities include artifact collections, focus group interviews, campus and classroom observations and beginning in 2023 a Lever 4 Academic Review. The campus and district leaders will work side-by-side with the ESF Facilitator during the collection process to calibrate on best practices and synthesize evidence for the final report.
1.1
Developing campus instructional leaders (principal, assistant principal, teacher leaders, and counselors) with clear roles and responsibilities.
1.2
Compelling and aligned vision, mission, goals, values focused on a safe environment, high expectations, and rigorous instruction
2.1
Recruiting, selecting, assigning, inducting, and retaining a full staff of highly qualified educators.
3.1
Explicit school-wide behavioral expectations and culture routines
4.1
Daily use of high-quality instructional materials
5.1
Professional Development for Effective Classroom Instruction
5.2
Build teacher capacity through observation and feedback cycles
5.3
Data-driven instruction.
Benefits of an ESF Diagnostic

Receive a plan that identifies a clear focus and action steps to maximize your improvement efforts

Confidence knowing your investment of time and resources will lead to measurable results

Own the improvement process and customize solutions to your individual campus needs

Alignment with TEA's definition of best practices and a roadmap that leads to improved Accountability ratings

Connections to capacity builders who can help implement changes for gaps found in your ESF Diagnostic